It's been a couple weeks since my last post, but I'll have another one up pretty soon to answer Bridger's questions. Today I am excited to take part in Top Ten Tuesday! It's a meme hosted by The
Broke and the Bookish
. While Tuesdays used to be my day for talking about normal life, I think I'm going to mix it up a bit, because for one, this meme looks like fun. Today's topic? Top Ten Fairytale Retellings.
Now, I love fairy tale retellings. They're one of my favorite type of story. Sadly I haven't read all of them, but I have attempted to write a few. So here are my top ten retellings. Not necessarily in order of favorites.
10. Peter and the Starcatchers by Dave Barry and Ridley Pearson
Not technically a 'fairytale' retelling, this is a retelling of Peter Pan, so I'm counting it. A bit on the stranger side, but still enjoyable, providing interesting reasons for Peter not growing up, etc
9. The Huntress of Thornbeck Forest by Melanie Dickerson
Dickerson makes my list a lot for her Christian retellings. This one is a retelling of both Robin Hood and Swan Lake so I'm counting it. I have a review of this one coming soon.
8. Before Midnight by Cameron Dokey
Retelling of Cinderella with a twist. I like it.
7. The Merchant's Daughter by Melanie Dickerson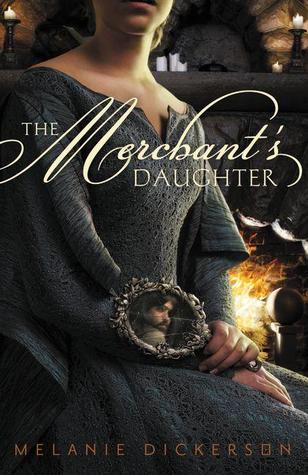 Historical retelling of Beauty and the Beast. First book I read by this author.
6. Golden by Cameron Dokey
Featuring one of my favorite fairytale retelling twists, in this Rapunzel story, the known lady of long hair is bald. Makes for some interesting narration.
5. The Fairest Beauty by Melanie Dickerson
This historical retelling is about as chilling as the original fairytale of Snow White with an interesting cast of characters.
4. Book of a Thousand Days by Shannon Hale
Eastern inspired retelling of little-known fairytale Maid Maleen. Written in diary format, it is actually the story of the maid's servant, Dashti, and it is extremely well-written.
3. Princess of the Midnight Ball by Jessica Day George
A captivating retelling of Twelve Dancing Princesses, this book kept me turning the pages.
2. The Captive Maiden by Melanie Dickerson
My favorite Dickerson story is actually another Cinderella retelling. Add in a misunderstood prince and a creepy villain (and I'm not even talking about the stepmother) and you've got an intriguing historical retelling.
1. The Goose Girl by Shannon Hale
When I first read the fairytale, The Goose Girl, as a child I was both horrified and intrigued. This retelling that expounds upon that classic fairytale takes my top spot for taking small details from the story and using that to create an entire original series after this book. Hale masterfully spins the tale of the princess who experiences betrayal by those closest to her as she journeys to be married to a foreign prince, instead becoming a servant while her waiting woman masquerades as her. Great story, with a wonderful original series following.
BONUS
Wild Orchid by Cameron Dokey
A retelling of the historic tale of the warrior Mulan, this couldn't technically be counted as a fairytale, but I love this story, so decided to include it as a bonus.

Finally, here are three books I need to read. (There are more, but.)
1. Doon
A retelling of Brigadoon, it's on this month's to-read list.
2. Cinderella
Cyborg Cinderella???
3. Ella Enchanted
Like the movie, need to read the book.
And you can add all the Melanie Dickerson and Cameron Dokey books to this list as well, as well as any sequels to the above books I didn't mention. Also, there are many more I want to read. Do you have any suggestions for me to add to my list?
~ a rambling author